Handling Large data in PerGeos
Gwenole Tallec - Thermo Fisher Scientific - Thermo Fisher Scientific
We introduce here some techniques to visualize and process large data, mostly targeting the high resolution data acquired by Heliscan microCT.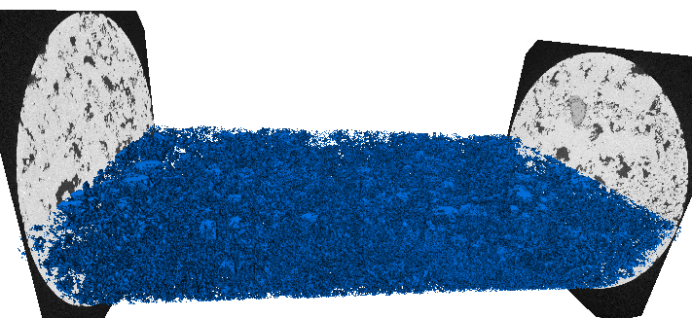 The data is considered as "large" in the sense that its size exceeds the size of the GPU memory and/or the size of the RAM of the machine.
The following workflow:
Segmentation
Porosity / Connected porosity determination
Pore separation / Pore Size distribution
Grain size distribution
is recommended to be applied in memory, if the amount is sufficient ( approx. 4 x the size of the dataset, ie 160 GB for a 40GB dataset ), with each step independently unloaded from the RAM with the PerGeos unload from RAM feature.