Heterogeneity Logs in PerGeos 1.5
Gwenole Tallec - Thermo Fisher Scientific - Thermo Fisher Scientific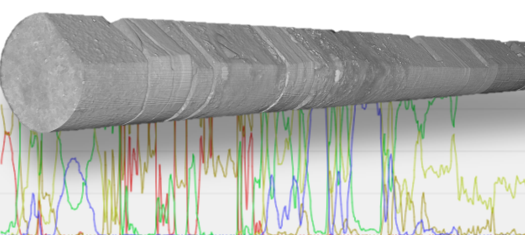 The Core Profile workspace of PerGeos already provides the right tools to visualize logs, CT cores, Bore Hole images and Photographs.
A unique preprocessing step allows the cores barrel to be intelligently removed, the core to be re-oriented if it is not perfectly vertical, and all the cores to be stitched together regardless of the total size.
This allows a user to browse in real time an entire 3D digital well of 100+ cores and apply post-processing operations such as logs generation from image segmentation and analysis.