Welcome to the PerGeos Use Case Gallery
Below you will find a collection of use cases using PerGeos Software. Based on the technology of its predecessor Avizo Software, is a robust software platform for visualizing, processing, and analyzing 2D and 3D digital rock image data.
These use cases include scientific publications, articles, papers, posters, presentations or even videos that show how is used to address various scientific and industrial research topics.

X-ray computed tomography of planetary materials: A primer and review of recent studies
X-ray computed tomography (XCT) is a powerful 3D imaging technique that has been used to investigate meteorites, mission-returned samples, and other planetary materials of all scales from dust particles to large rocks.
With this technique, a 3D volume representing the X-ray attenuation (which is sensitive to composition and density) of the materials within an object is produced, allowing various components and textures to be observed and quantified. As with any analytical technique, a ... Read more
Romy D. Hanna, Richard A. Ketcham

Read paper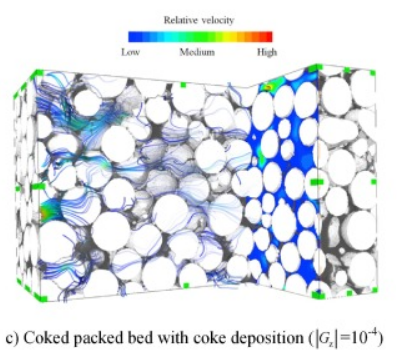 Quantification of the microstructure, effective hydraulic radius and effective transport properties changed by the coke deposition during the crude oil in-situ combustion
Coke deposition during crude oil in-situ combustion (ISC) is an important phenomenon that significantly impacts the pore topology and permeability.
In this study, X-ray computed microtomography and a specific image processing procedure were used to reconstruct the micro-tomographic images of packed beds with coke deposition. From the reconstructed images, the microstructural parameters related to the transport were analyzed, such as the effective porosity, the constrictivity and the ge... Read more
Qianghui Xu, Wei Long, Hang Jiang, Bin Ma, Cheng Zan, Desheng Ma, Lin Shi

Read full paper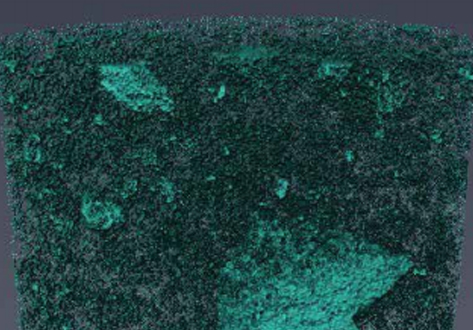 Laboratory Noble Gas Migration Experiments Through Rock
The Underground Nuclear Explosion Signature Experiment (UNESE) is a multi-laboratory effort to improve U.S. capabilities to detect, locate, identify, and characterize underground nuclear explosions. Here we present a lab-scale experiment developed to test advective gas transport though rock samples at in-situ conditions, and results of tests performed at ambient conditions on rocks collected from the site of a field-scale experiment. Gas transport results are compared to pore and fracture net... Read more
Sandia National Laboratories, Los Alamos National Laboratory

Read full paper